According to reports coming in various news agencies, its learnt that Yograj Singh, the father of Yuvraj Singh, and also a former India Cricketer and Punjabi Film Actor feels that his son should have undergone treatment a lot earlier. Yuvraj Singh is currently in the US undegoing chemotherapy for a harmful tumour in between his lungs.

Yograj is of the opinion that Yuvraj's health was neglected and that the treatment shouldn't have been delayed so late. Yuvraj's dad recalled that two years ago when the southpaw had hit a six at Mohali, he ran towards Suresh Raina and was coughing continuously. Yograj reveals that he felt something was wrong with his son from that time itself.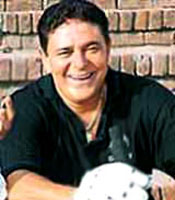 Yograj Singh also says that Yuvraj didn't heed to his advice of having a check up with a doctor then. It was only six months ago that Yuvraj was diagnosed with a malignant tumour around his lung and was asked to go for further treatment in the US. However, that malignant tumour has been diagnosed as a harmful one and needed to be treated.

Yograj Singh rounds up saying that he doesn't want to blame anybody for this negligence of Yuvraj's health issue but believes that his son will comeback like a Tiger on the Cricket field. It is a known fact through various sources that Yuvraj doesn't share the best of relations with his father. Yograj Singh and Yuvraj's mother Shabnam were divorced during Yuve's childhood.