Indian Cricketing legend Sunil Gavaskar has refused to criticise the selection of the Indian team that was announced yesterday. Despite earlier saying that the Selectors should not pick non-performing players for the Asia Cup, Gavaskar has told to a news channel that everyone must accept the team that has been announced and move on and its not right in criticising it.

Gavaskar says that criticising at this point of time only results in demoralizing the players ahead of the tournament. However, he says that if those players do not perform then there is every right to criticize them.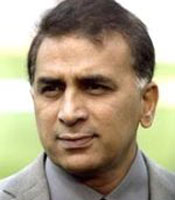 The former Indian Skipper says that personally he would have made more changes to the squad. Gasvakar says that if the Selectors persist with the non-performers in the side then it sends a wrong message to the players that even if they lose a series 4-0, it doesn't matter at all. If it happens like that then even the fans would start to expect only such disastrous results from Team India.

On Virat Kohli's elevation as the new Vice-Captain, Gavaskar isn't too convinced and reckons that it was only a reward for his brilliant knock against Sri Lanka. Sunny feels that it wasn't right in naming a senior like Gautam Gambhir as the Vice-Captain and that Kohli still has a long way to go and first will have to cement his place in the side. Gavaskar did agree though on Virat Kohli being a future Indian Captain.