Kings XI Punjab come a distant second in the run chase
Pune Warriors tasted their second straight win of the IPL 5 by defeating Kings XI Punjab by a comprehensive margin of 22 runs. On the other hand, it was a second straight defeat for the Kings XI Punjab.
Needing 167 to win, the Kings XI were derailed by the two run outs of its opening batsmen. From then on, the Kings XI Punjab went nowhere in their innings to make it really difficult for even a destructive batsman like David Hussey to do anything.
David Hussey came very late at the crease at 50 for 3 in 9.4 overs and when he departed, Kings XI Punjab were totally out of contest at 84 for 5 in 14 overs. There was absolutely no fire power for the Kings XI Punjab to chase down the runs. Towards the end, left handed Bipul Sharma smashed an unbeaten 35 from 18 balls with 3 fours and 2 sixes which was helpful in reducing the margin of defeat. Kings XI Punjab ended the match at 144 for 8.
The main architect of the Pune Warriors win was Marlon Samuels, who followed his 46 from 39 balls with a tight spell of 4-0-23-1.
Sloppy Kings XI let Pune Warriors reach 166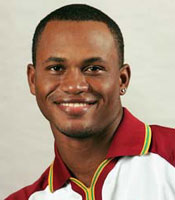 Kings XI Punjab are left to chase a difficult target of 167 against hosts Pune Warriors. A ridiculous penultimate over saw the Kings XI Punjab concede as many as 27 runs! Harmeet Singh was the main culprit bowling two beamers in that over and getting banned. Bipul Sharma who had to finish Harmeet's over was clobbered for three sixes which could really prove to be too costly for the Kings XI Punjab.
The Pune Warriors had a bad start at 32 for 2 in the 5th over before Marlon Samuels and Robin Uthappa pulled off a superb partnership of 81 runs in 10.1 overs. Samuels scored 46 from 39 balls with 4 fours and 2 sixes while Uthappa made 40 from 33 balls with 2 fours and 2 sixes. Steven Smith provided the much needed final assault with his 25 from 12 balls with 3 sixes.
Toss and Teams: Sourav Ganguly, the Captain of Pune Warriors has won the toss and elected to bat first in Match 8 of the IPL 5 against Kings XI Punjab at the new Subroto Roy Sahara Stadium in Pune. Ashish Nehra and Jesse Ryder get their first game of the IPL this season for the Pune Warriors.

Pune Warriors: JD Ryder, SC Ganguly (Captain), RV Uthappa (Wicket Keeper), CJ Ferguson, MN Samuels, MK Pandey, SPD Smith, R Sharma, M Kartik, AB Dinda, A Nehra
Kings XI Punjab: AC Gilchrist (Captain and Wicket Keeper), AM Nayar, DJ Hussey, PC Valthaty, AD Mascarenhas, Mandeep Singh, PP Chawla, Bipul Sharma, JP Faulkner, Harmeet Singh, P Kumar