Controversial TV Commentator and former Australian Cricketer Dean Jones has fired criticism on Sachin Tendulkar and the Indian Selectors. In his column in an Australian Newspaper, Dean Jones wrote that the Indian Selectors are afraid of asking Sachin Tendulkar to retire from the ODIs no matter how badly he is performing these days. Jones says that the Indian Selectors lack the courage unlike their Australian counterparts who went onto drop their iconic player Ricky Ponting.
Jones feels that the Indian selectors might be worried about their homes getting damaged if they take any decision against Sachin Tendulkar's will! The Australian also feels that it could also be the fear of sponsors pulling off if a big brand name like Sachin Tendulkar misses out in the Indian team.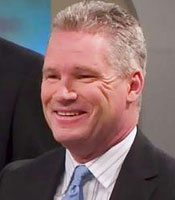 Dean Jones while recollecting that it was only last year that Sachin Tendulkar had hit a double century in ODIs but now he is the same great batsman struggling to get any runs in the Australian conditions at the top of the order against two white new balls. He also says that Sachin Tendulkar with his weak dismissals at the top of the order is unnecessarily putting pressure on the rest of his side.
The former Australian batsman also says that Sachin Tendulkar will keep on playing till he likes to and therein lies the problem for India! Jones goes to the extent saying that with huge money these days in cricket, players would even play till the age of 50 if they are allowed to!